Baby Names of 2022 Wrap Up
Choosing a name when you are expecting is a tough decision to make before your little one arrives. It becomes part of their identity and follows them through their life journey, so there is just a little bit of pressure. We wanted to give all of our snuggly parents a hand, so as we approach the end of the year, we have decided to do a wrap-up of all our favourite baby names from the past year, and give you some inspiration for all the most popular names of 2022!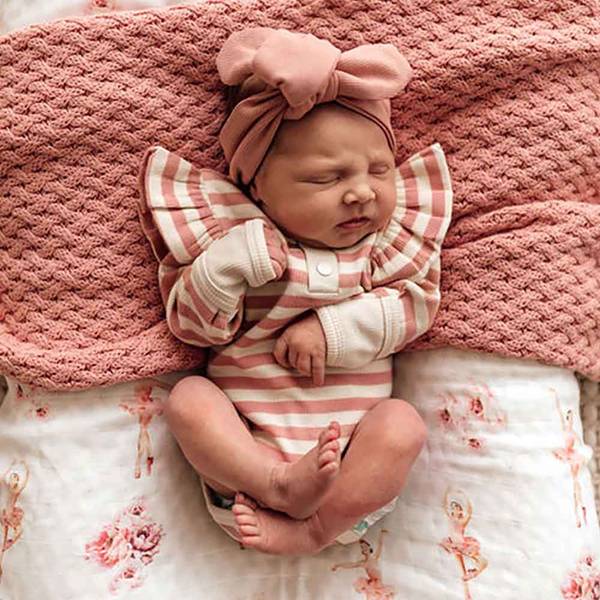 Starting at the beginning of the alphabet, some of the most favourite names are names that start with the letter 'A'. Girl names such as Athena, Arielle, Aurora, Amelia, and Aleyna were found to be very popular this year as well as boy names such as Asher, Ambrose, Atlas, Aiden & Adriel. These have been both a mixture of classics that are staking their claim in the charts, as well as other trending names that have become popular through the influence of culture. 
'A' Names:
-    Athena
-    Arielle
-    Aurora
-    Amelia
-    Aleyna
-    Asher 
-    Ambrose
-    Atlas
-    Aiden
-    Adriel
Other names that have grown in popularity over the course of this year have been nature and botanic-inspired names. Names such as Kai, Acacia, Willow, Clover, Aspen & Rain have favourites with botanically inspired origins or translations, giving your baby a unique meaning that can help shape their identity.
Nature Names: 
-    Kai
-    Acacia
-    Willow
-    Aspen
-    Rain
Gender-neutral and unisex names have also continued to rise in popularity, with people continuing to look for something unique are turning to unisex names. Names such as Frankie, Jordan, Cameron, Rory, Kendall & Finley are quickly becoming favourites of this year. 

Gender-neutral Names: 
-    Frankie
-    Jordan
-    Cameron
-    Rory
-    Kendall
-    Finley
So, if you're searching for inspiration for your little one, we hope this has helped to make the stressful task of choosing a name for your baby just that bit easier by knowing what the favourite names of the past year have been.
Looking for further inspiration? Check out our Baby Name TikTok's and blogs from previous years:
Girl Names Beginning With The Letter 'A' Tiktok