Baby Names of 2023 Wrap Up
When you first find out you're expecting you're filled with all sorts of emotions - happiness and excitement, sometimes you're surprised and anxious. You start chatting about all things baby, what bassinet to buy, what your birth plan is, do we find out the gender and do I really need a breast pump?
At some point it dawns on you that one of the biggest decisions you need to make is what name to give your littlest love. Some of us have a long list that has been growing for as long as we can remember and others don't know where to begin so we have wrapped up the top names for 2023, trends we are seeing and added in a few of our personal favourites too!
Top 5 names for girls
Charlotte
Amelia
Isla
Olivia
Mia
Top 5 names for boys
Oliver
Noah
Leo
William
Henry
Classic names are still very popular this year with Oliver being the top name in Australia for the 10th year in a row! Wow! Top 5 girl's names have remained the same since 2022 with just a little shake up in order. Other trends that we have seen are the rise in pop culture inspired names like Archie, Harvey, Margot and Ariana; as well as a rise in vintage names such as Vincent, Lennox, Nora and Adeline.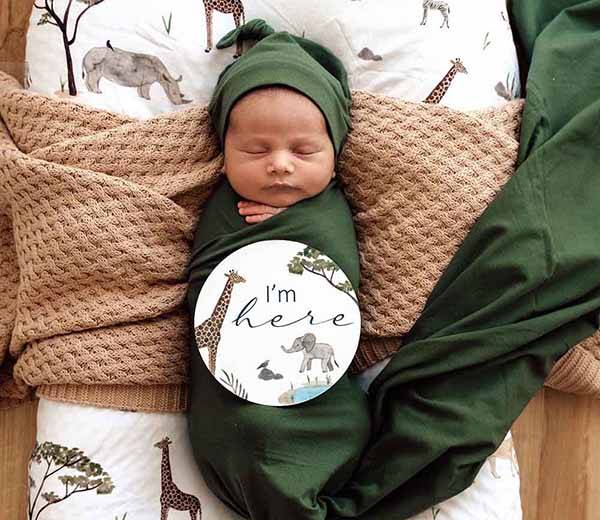 Here are some names that debuted in the top 100 list for the first time!
Girls
Eliana
Thea
Margot
Maisie
Gracie
Boys
Remy
Roman
Alfie
Reuban
Koa
The past year we have also seen gender neutral names become super popular, like Charlie, Riley, Jordan, Jesse and Casey. It is also becoming more common for parents to switch up the spelling of classic and traditional names to make their children's name stand out.
Snuggle Hunny's top picks for 2023 are:
Girls: Grace
Boys: Theodore
Picking a name is a big decision, it is the beginning of your little one's identity. Whether you pick number one on the top baby names list or deliberately choose something out of the top 100 we're certain once baby arrives, you will know exactly what is fit for them!
For more name inspo: stay tuned on our socials every saturday as we go down the alphabet and list our favourite names for bub!