Best Gifts for a Baby Shower
So, you've been invited to a Baby Shower.  Lucky you! 
A Baby Shower is such a beautiful and fun way to celebrate an expectant Mums journey to motherhood. And of course, it's a chance to shower her with sweet baby shower presents. 
And, if you're wondering what the best baby shower gift is, we've got you covered. But let's start with a little lesson in Baby Shower etiquette.
Baby Shower Gifts Etiquette
Whilst today's Baby Shower is more focused on fun than tradition, there is still some etiquette involved.
Traditionally, the point of the Baby Shower was to shower the parents with gifts for their baby.  Friends, co-workers and relatives are invited and whilst baby shower presents aren't the currency of entry, it's expected that everyone attending will bring a baby gift.  For this reason, it's not 'the done thing' for the Mum-to-be to throw her own Baby Shower.  Usually a close family member, or friend, throws it for her.
When is the baby shower held?
A Baby Shower is usually held at least 4-6 weeks before the baby's due date. This timing will leave the parents-to-be with enough time to buy whatever they need, but don't receive as gifts.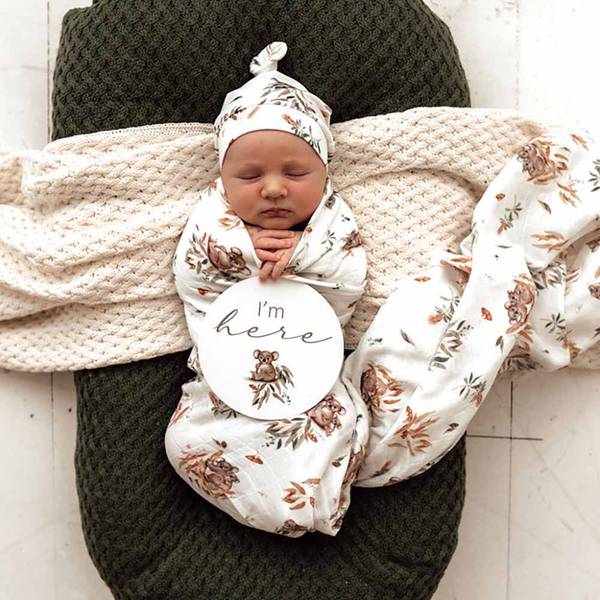 What gifts are given at a Baby Shower?
Anyone who has had a baby knows just how much 'stuff' babies need.  Practical Baby Shower gifts help parents-to-be stock the nursery with the essentials.  Popular useful gifts include nappies, wipes, bedding, clothing and bath essentials.  But if you would like to give a gift that is both practical and beautiful, you can't go past an organic muslin wrap.
Muslin Wraps are something parents can never have too many of because they are multi-functional.  These large, lightweight and breathable, organic muslin wraps can be used as a baby swaddle, lightweight blanket, pram blanket, comforter, nursing shield, change mat and more.  And whilst they tick all the boxes when it comes to practicality, they are beautiful too. 
Our top tip for buying the right Muslin Wrap is to do some detective work and find out the theme or colours of the baby's nursery.  Or, take your cue from the baby's parents; do they like bright colours, earthy tones, lots of patterns or neutrals?  You will find a wrap for every baby here.
What if I don't know the baby's sex?
Along with wraps, every new parent will appreciate a gift that helps their baby to settle and sleep more soundly – regardless of the baby's sex. 
Swaddling a new-born snuggly can help them to settle more easily and aids them to wake less often.  These Snuggle Swaddle Sacks make it easy for parents to swaddle their baby and they also come in a beautiful range of patterns and colours, suitable for baby boy's gifts and baby girl's gifts.  But if you don't know the sex of the baby, you can purchase a gender neutral version like this lovely sage snuggle swaddle, which comes with a cute little beanie in the same colour.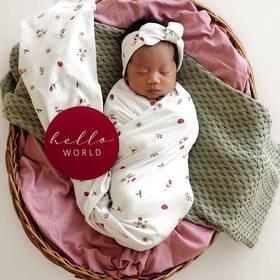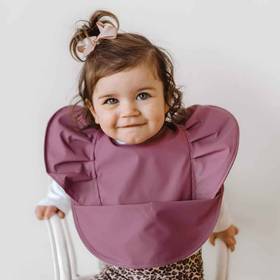 How much should I spend on Baby Shower gifts?
When it comes to how much to spend on a Baby Shower gift, our advice is to spend what you are comfortable with.  But as a guide we recommend the following:
Co-worker or acquaintance:  $25-$40
Our waterproof snuggle bibs are a great Baby Shower gift idea for a coworker.
Friend or relative:  $45-$70
An Organic Jersey Wrap Gift Set is a lovely practical gift for someone close to you.
Best friend or immediate family:  $75-$150
A knitted blanket is a gorgeous gift for a friend or relative.  It's practical, beautiful and something that can be kept and treasured.
Parents always appreciate useful Baby Shower gifts for their baby, but no one says that a useful gift can't be beautiful too. 
You will find some more ideas for the perfect Baby Shower gift on our gifts page at Snuggle Hunny.