Best Gifts for Newborn Babies
Babies need a lot of stuff, which should make it easier to buy a newborn baby a gift. But with so many options it can be hard to know what you should be giving.  New parents always appreciate baby essentials such as nappies, wipes, bath products and even over the counter medicines. These baby essentials are often found in baby gift baskets and these do make lovely newborn gifts.  However, there are other baby presents to give a newborn baby that are nice to give and practical too.
To help you out we have a list of 6 very beautiful, but also practical newborn gifts that will be joyfully received.
1. Gift Sets
Our baby girl and boy gift bundles are perfect as gifts for babies when you're just not sure what to buy.
2. Baby Blanket
If you're looking for a gift that will be kept and treasured a baby blanket is a lovely option. 
Our organic diamond knit baby blankets are made from 100% super soft GOTS Certified organic cotton and are suitable for babies, toddlers & children of all ages. The diamond pattern gives the blanket a little touch of luxury, but because it's made from natural fibers it can be washed in the machine, making it very easy for the new parents to care for.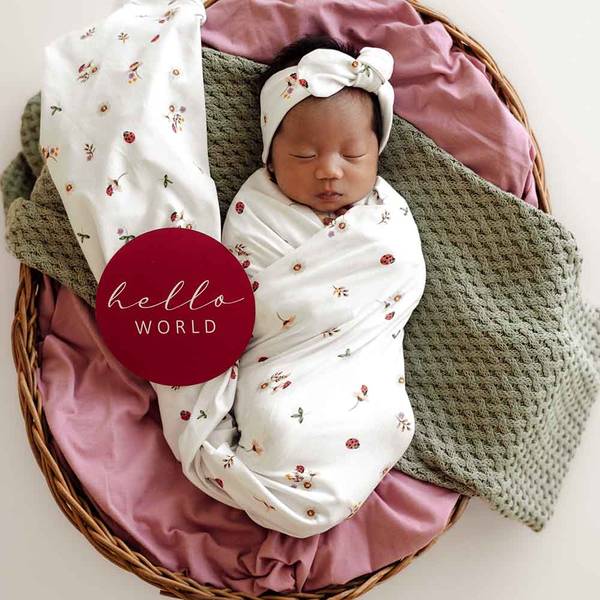 3. Baby Swaddles and Wraps
Few gifts will be as useful to parents of a newborn than baby swaddles and baby wraps.  Swaddling helps comfort a baby and aids sleep by mimicking the feeling a baby has when safely tucked up in its mother's womb.  And our range is super beautiful with matching accessories, such as cute little beanies and topknot headbands. 
We have Snuggle Swaddle Sacks which are perfect for snuggling babies from 0-3 months and Jersey Wraps and Organic Muslin Wraps which are also suitable for swaddling, but can be used as blankets too. 
4.  Bedding
Our fitted bassinet covers are such a great gift for a newborn.  They come in a gorgeous variety of colours and patterns, but what parents really love about them is how easy they are to use.  They literally just slip on and off both oval and rectangle mattresses and do double duty as a change pad cover.  And of course, they are easy care - they simply need to be popped into the washing machine for cleaning.
Our bassinet covers/change pad covers coordinate with our cot sheet collection too!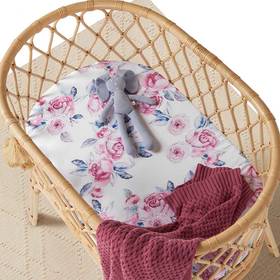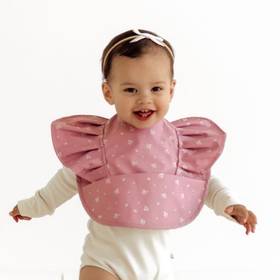 5.  Baby Bibs
At some time in the first 6 months a baby will start eating solids and with that comes mess!  Every newborn needs a good supply of baby bibs and our Waterproof Bibs are a big hit with parents.  Not only are they easy to wipe clean, but they have pockets on the front for catching food too. And like all of our gift ideas, they come in a gorgeous range of colours, so you can give a gift that will be loved for looks and practicality.
6.  Cute Accessories
Everything in a baby's life doesn't have to be practical  - cute gifts are loved by parents too!  For girls we love our Topknot Headbands and for boys (or girls), our matching Bonnet and Bootie sets make lovely gifts.
There you have it, a handy list of gifts for newborns.  And if you're still unsure, ask us!  We've got live chat on our website so we can easily guide you towards the right gift for the newborn in your life.