Does It Fit?
Picking sheets for a bassinet or cot can be tricky, especially when you aren't sure if the sheets will fit the mattress you have! We get asked a lot about which bassinets and cots our sheets fit on, so we took the opportunity at the recent PBC Expo in Melbourne to test them out and to play a game of 'does it fit?'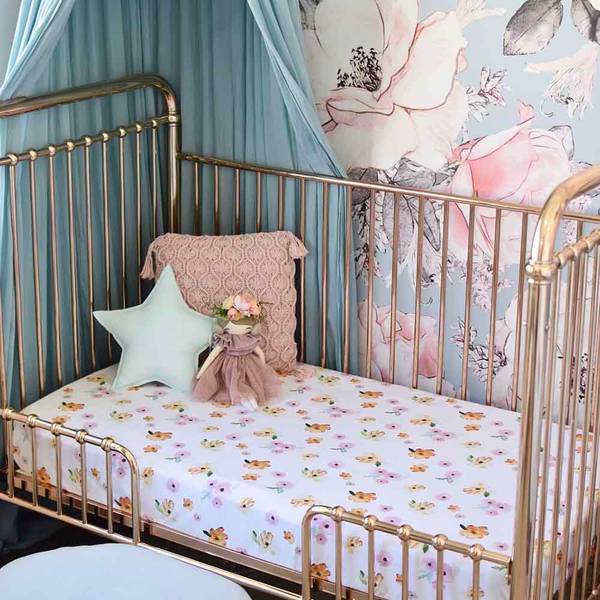 Cot Sheets:  
Cot: Jengo Oasis 2 in 1 Portacot with Changer from Baby Bunting 
Does it fit?: Yes 
Our Cot Sheets fit perfectly, having enough fabric to tuck under and cover the mattress completely! This was a thinner foam mattress, and our Jersey Cotton material made it easy to stretch over and under. This portacot really shows the versatility of our sheets, being able to fit not only a different size of cot but also a different thickness of mattress!  
 
Cot: Kaylula Bella Cot from Babyhood 
Does it fit?: Yes 
Our Cot Sheet once again was a perfect fit, fitting comfortably on the mattress on all sides. Another successful fit, which also looked great in the cot, complementing our new Spring Floral Cot Sheet with the white wooden panelling.   
 
Cot: Kaylula Sova Cot Clear also from Babyhood 
Does it fit?: Yes 
This specific cot was oval shaped, which is great to be able to see how our sheets can fit on a variety of different shapes. As our sheets are made from Jersey Cotton, they can be easily stretched to fit almost any standard size mattress, as seen in this cot.  
Cot: Kaylula Sova Cot Classic from Babyhood  
Does it fit?: Yes 
We were eager to test this one as it is a standard sized oval cot that can also be transformed into a circular shaped cot. We tested our sheets on both the round and oval mattresses and they fit perfectly on both. The stretch of our Jersey Cotton material means our sheets can fit to almost any shape! 
Bassinet Sheets: 
Bassinet: Kaylula Co Sleeper Cradle by Babyhood 
Does it fit?: Yes 
It was great being able to test our Bassinet Sheets in a co-sleeper, as they generally have a thinner mattress. Our sheets were malleable to the shape and any extra fabric was easily tucked under. 
Bassinet: Stokke Sleepi Mini 
Does it fit?: Yes 
This is a circular shaped bassinet with a thicker mattress than the previous bassinet and our Bassinet Sheet perfectly stretched over the mattress and was another successful fit.  
Pram: Geneva Modern Pram from Bambini 
Does it fit?: Yes 
Moving on from bassinets, we wanted to test if our sheets also fit into prams. This, unlike the others, was a much thinner mattress but the material was easily tucked under to have complete coverage and really shows the versatility of our Bassinet Sheets being able to fit not only different shaped bassinets but also doubling as a pram liner. 
Bassinet: 4Baby Bedside Sleeper from Baby Bunting 
Does it fit?: Yes 
With its rectangular shaped mattress, our sheets fit snuggly into each corner.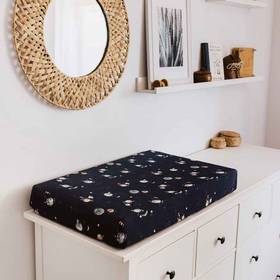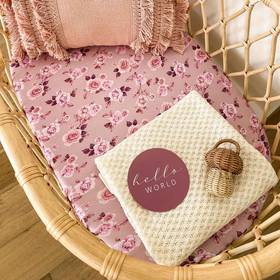 We hope testing the versatility of our Cot & Bassinet Sheets was helpful in answering some questions for which Cots and Bassinets Snuggle Hunny sheets fit on.