Dressing your baby for the warmer months
The cold weather is finally on its way out and the sun is peeking back through the clouds more and more everyday, hello Spring!
If you're a Mum or expecting between now and the end of the year, you might be starting to think more about what your little one's wardrobe is going to look like. It's time to start putting away the growsuits and blankets and bring out the singlets and shorts! Here are our Spring/Summer wardrobe essentials.
Bodysuits: Short sleeve bodysuits are an absolute must! Ours are certified organic, lightweight, breathable and comfortable for bub, you can layer a little singlet underneath them if the day is slightly on the cooler side and throw a little jacket over the top if needed. The key to these is that they're super easy to layer with, perfect for those Spring days where the weather can be a little bit unpredictable plus they come in so many adorable prints, like florals and bold bright colours to suit the mood!
Shorts: For an added layer on your little ones legs or just to simply elevate and style up an outfit, our organic shorts are such an amazing staple. They're a relaxed fit plus come in so many different colour options which pair back and match perfectly with our prints, these will be a go-to item for hot summer days where you want to keep bub nice and cool.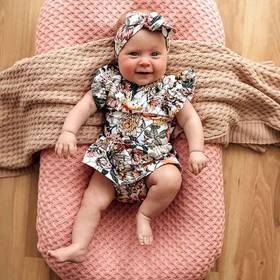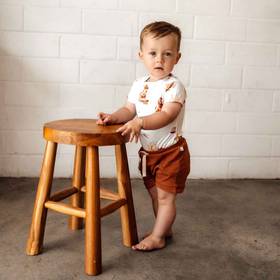 Dresses: This ones for the girls! There is nothing more easy and stylish than a summer dress (say yes to not having to think about matching tops and bottoms). Our Snuggle Hunny dresses are just a super cute and easy item to throw on bub on a warm day. If it's a little cooler, they're also great to layer with some stockings and a little jacket.
T-shirts: For older babies and toddlers, the ultimate summer essential is a good T-shirt. Super easy to wear and match with a pair of shorts or pants if there's a breeze, these are the perfect staple. Plus we all know how hard it is to keep a toddler clean so packing a few of these wherever you go is a good trick!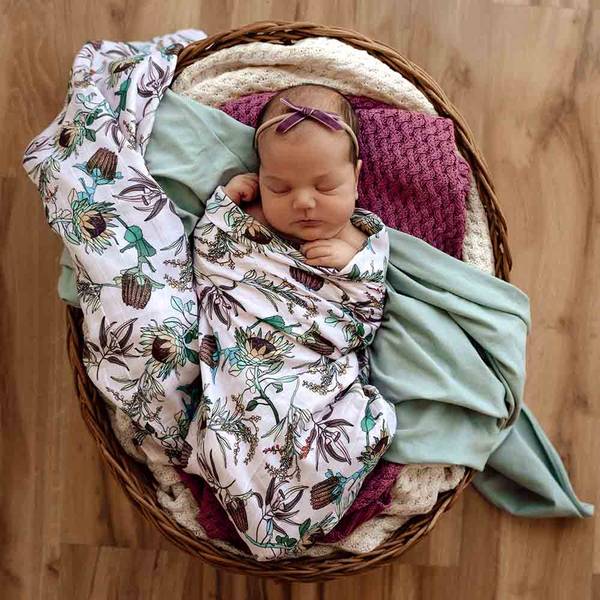 Muslin wraps: If your little one's due date is in Spring/Summer you might want to stock up on some muslin wraps. Bub's love to be swaddled however in the warmer months you will want to be conscious of their temperatures which is why swaddling in a lightweight muslin is a good option. They're also one of the most versatile products, you can also use them as a pram and nursing cover, burp cloth, changing mat, play mat and blanket… the list goes on.
Some other tips we have!
Opt for lighter colours as they tend to reflect the sun and heat rather than absorb it. This will keep your little one cooler and more comfortable.
Try and pair outfits with open toe shoes and sandals so your baby's little feet don't get too hot.
Hair clips and bows are amazing at keeping hair off their faces plus they look super cute.
Follow their cues! If your baby is getting a little fussy, they may be too warm. Check their temperature, it might be time to take a layer off.
Have a beautiful Spring.