7 Unique ways to use your organic muslin wrap for play
Your regular baby muslin wrap, (yes! the type you used to wrap your not-so-baby-anymore in) has so many uses when it comes to play time.
Look Mum! I can fly!
Every young child needs a super hero cape. Light and colourful, a muslin wrap makes the perfect cape because it can be tucked loosely into the neck of the toddler's shirt requiring no pins or tying around the neck which can be uncomfortable and dangerous.  or tying something dangerously around the neck. Your child is also less likely to trip on it or get themselves caught on something with the 'cape', because it will pry itself loose at the gentlest tug.
Can we build it? Yes, we can!
Think cubby house roofs, sides, tents, tee pees. Muslin wraps are light, breathable and allow filtered light to shine through the fibres. Even for little ones, this is a great idea - your toddler's porta cot or playpen has 4 pre-fab walls and is a self-contained play area… that can become an instant cubby house. Drape the muslin over the top of the playpen / porta cot and you're done! Fold back one end for an open skylight and 'look out' area or keep it closed and enjoy watching your child burst through the roof giggling as you put it back time and time again.
Peek a boo, I see you!
Muslin wraps, known for swaddling, are also fun for that absolute baby-favourite of peek-a-boo. Cover your head with the muslin wrap and pop your face in and out from underneath it. It won't take long before your bub is in a fit of giggles!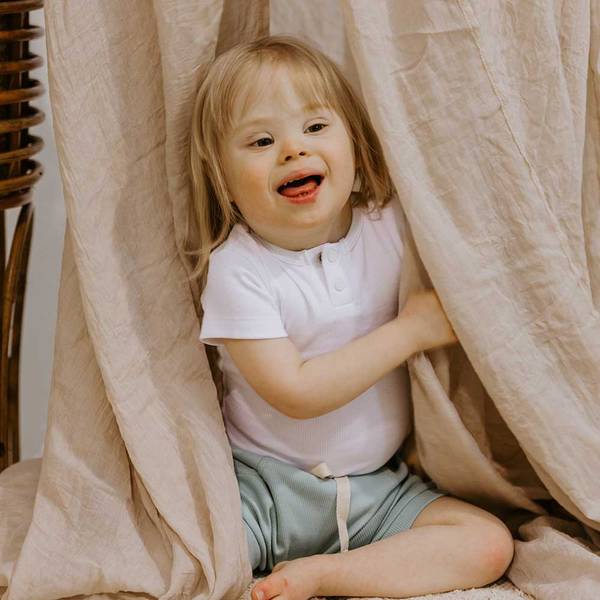 Tea-time!
More real-life place with young children, how about a tea party? Use the muslin wrap as a picnic blanket, or table cloth.
Let's go to Hawaii
One of the most loved games in our home is 'going on holiday'. And yes, you guessed it! My boys always want to go to Hawaii. Here Muslin can take on a few fun forms.. sarongs are a must if you're at the beach and want a light cover up! Tucking the muslin in to the top of shorts and skirts makes for a really neat Hawaiian skirt that is sure to inspire certain dance moves!
Essential also, to any trip to Hawaii is a colourful beach towel. You might need more than one muslin for this super fun family holiday!
Mum, Dad, when I grow up, I want to be just like you
Since muslin wraps are so light and their swaddling size tends to keep them a compact 1m x 1m in size, they make the perfect blanket for tucking teddies and dolls into bed. This is so much fun, even for older children. Role playing family and making their special friends safe and warm. Children love the colours and patterns of the muslin, and since it will be just like their own bed linen, it will feel extra special, like real life, for them and the best bit is you won't have to dissemble anything from the linen closet for them to play!
Lego. Lego. Lego. Hmmmm
As our kids get bigger, they get better at putting their toys away. But it's also get trickier. Has anyone else noticed, or is it just me? That the bigger our children get, the smaller their toys seem to become. I am no longer grunting as I stub my toe on abandoned Tonker Trucks but high-pitch yelping at the surprise of the smallest piece of lego, that was forgotten and I just found buried in the carpet. Hmmmm.
Never fear! Yes… muslin is here. Again.
When playing with lego, spread out the muslin wrap over the floor or table. It's light and won't interfere with a smooth building surface, but what it will do is clean up far faster and more efficiently that even the most diligent hands. At the end of play, leave all the lego on the muslin, then together with your child, grab two corners each, meet in the middle and tie the corners together. Presto! Lego-Muslin bag. And if all the pieces managed to stay on the 'mat' during play, there won't be any left buried in your carpet. Best thing is, next time your child wants to play, plonk the lego bag down on the work surface, untie the corners and stretch them out. Voila! Lego building mat is ready to rock and roll again.
Baby muslin wraps are one of the most practical baby essentials you can have. They wipe cheeks, shade prams, wrap bub snuggly ready for sleep; but as you can see, they can also be some of the most fun. Having a collection of muslin wraps in prints and plains, you will find an endless array of uses for them, including…. The most fun playtime.