How to get the most out of your Hooded Towel
When you think of a hooded towel, one use comes to mind - drying after bath time. But, who said Hooded Towels can only be used at bath time! Our newly released Hooded Towels & Wash Cloths are perfect for your little hunny to snuggle into after their bath, but they also provide so much versatility they can be used in lots of different ways. Keep reading to learn how to get the most out of your Hooded Towels.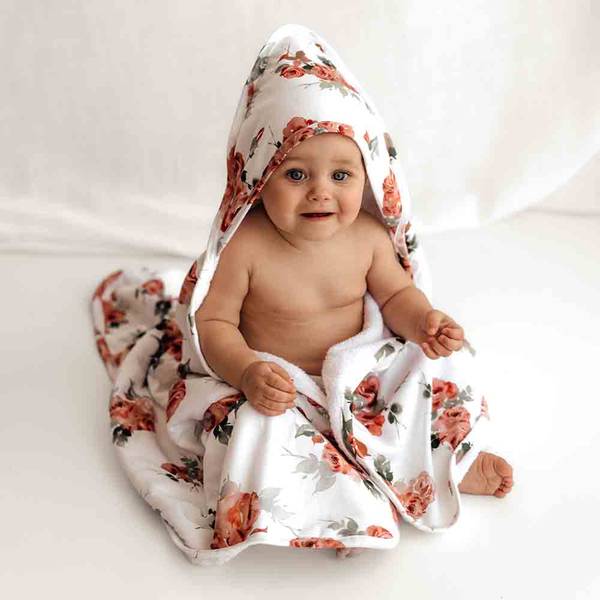 The first step to preserving longevity and making sure you get the most out of your towel is by following the care instructions. Made with organic jersey cotton one on side and Terry Towelling on the other, our Hooded Towels should be washed on a gentle, cold wash with no bleach. To avoid shrinkage and keep our beautiful fabric at its best, make sure not to tumble dry. Instead, hang it in the shade to dry! This will keep your Hooded Towel in the best condition!
Now, onto the exciting part: it's use! Our personal favourite is its double use as a swim towel or an easy and gorgeous accessory for a day at the beach! It's double-sided fabric gives it two uses for these fun days out. Our Lion and Rosebud print are perfect for those days in the sun! The soft jersey cotton means it can be used to sit on, or to fully wrap and swaddle your baby after coming out of the water. The Terry Towelling material on the other side is absorbent for drying and locking in heat. These towels are 90cm x 90cm, the perfect size to keep your baby warm from head to toe against those windy beach days! The hood, which is suited to cover your baby's head, gives you that extra support for coverage during the dressing process and helps blocks those elements!
Another perfect time to use our Hooded Towels is during tummy time! It can double as a mat or a cover. Showcasing our most popular and vibrant prints, they are great for keeping your baby interested with some colourful illustrations to focus on! Our Rainbow Baby, Eucalypt and Safari prints are great for keeping babies attention with the colourful illustrations! The incredibly soft towelling fabric of these towels make it easy for clean-ups and washes, leaving behind the hassle of washing a mat, while giving something soft for your little one to lay on. With their generous sizing, your little hunny will have plenty of room to practice tummy time and rolling! 
Finally, our Hooded Towels come with a matching pack of 3 Wash Cloths made of the same beautiful fabric and prints, opening a whole new range of possibilities for use! Measuring at 25cm x 25cm, these Wash Cloths are perfect size for a face washer. The double-sided material means both the organic jersey cotton and Terry Towelling will be soft and gentle on your baby's delicate skin without causing irritation. The Wash Cloths can also be utilised as burp cloths and are the perfect size for laying over your shoulder when burping or wiping any spit- ups. Our Paradise and Ballerina print are so versatile as they coordinate with any outfit! As they come in a pack of 3, they're great for convenience and are great for always having a backup (or two!).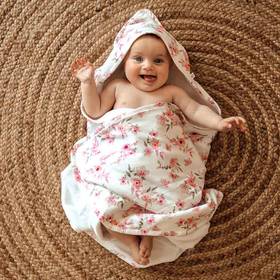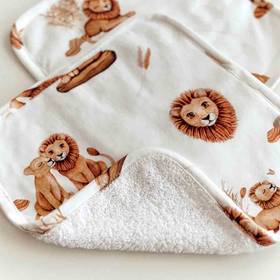 That's it for the many different uses of our Hooded Towels and Wash Cloths, now you're ready to use them yourself! From care instructions to bath time, swimming or tummy time, we hope you can get the most out of your Hooded towel too! Don't forget to tag us and let us know if you find any new ways to use it - we're sure you will!