How to Style your Nursery with Milky Way
As you get closer to welcoming your new little hunny into the world, you may be wondering where to start in getting their nursery all ready to go!
One of the best ways to get started in styling a nursery is having a theme; and a great way to pick a theme is to build it around a few key items. In this post, we will be giving you tips on an out-of-this-world nursery theme, using our gorgeous Milky Way print as inspiration. 
Here are some tips to help you get started:
1. As the print has a lot of beautiful details, you can use a soft, relaxing, neutral colour palette for the big pieces in the room, such as the cot, change table and other furniture.
2. Use soft furnishings like blankets and pillows to accent the colours in the design. Think hazelnut, sage or beige. These are purely for decorating - don't leave these in the cot when baby is sleeping.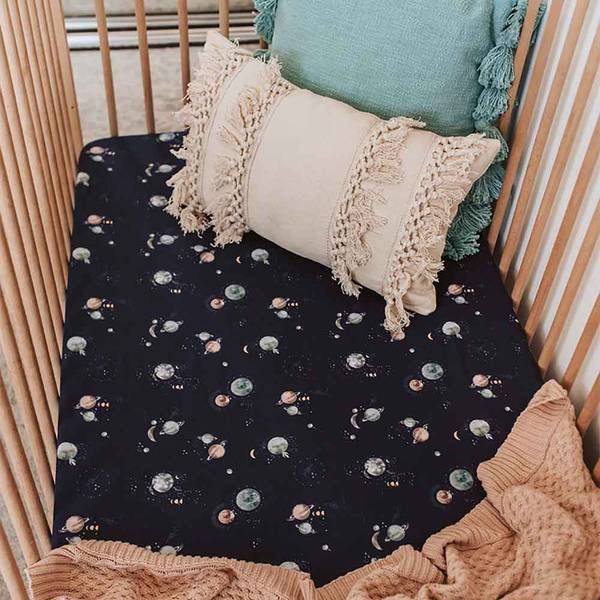 3. Further enhance the theme by using decals and themed decorations, such as hanging planets. Not only do they look great, but they are also interesting elements for your baby to look at while you are with them in the nursery.
4. As a finishing touch, you can even get an incredible galaxy projector for your little hunny to enjoy before dozing off, once they are sleeping in the nursery.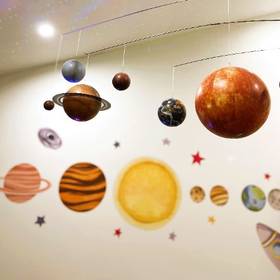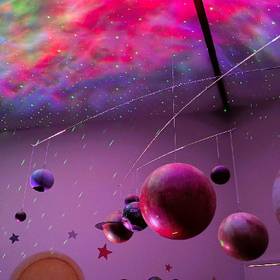 There you have it, your nursery is all ready for your little hunny to enjoy dreaming amongst the Milky Way! Overall, when you are putting your nursery together, just remember to make it practical for yourself, rather than making it look perfect. Eg. Store nappies and wipes within an easy reaching distance from your change table.
Once your little hunny arrives and all things are new (and sometimes overwhelming), a well-organised nursery can turn moments of chaos into moments of relief because everything is right where it is supposed to be! It also makes the nursery an easy space for you to be in to not only change nappies and put bub to sleep as they get older, but also for you to bond and share special moments with your little one.