Our Brand Evolution
We are so excited to reveal our new look and we hope you love it.
Every brand evolves over time and we're no different at Snuggle Hunny. Last year we spent quite a lot of time really thinking about our purpose, values and our branding and what we want it to be going forward. 
If you've followed us for a while you might have noticed a few changes over the last few months with our branding colours, and fonts, and now the logo is the final piece, along with our packaging, which we adore.
Our new packaging features our logo plus it's now plastic-free and printed on FSC Certified cardboard so better for our planet. All our new collections feature our new packaging and it will be also transitioning over to our existing range.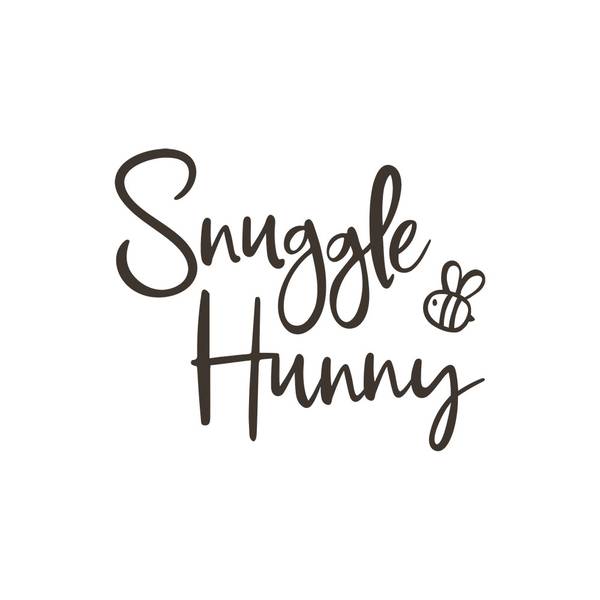 Sammi the Stingless Bee
Sammi is our gorgeous little bee that you'll find in our new logo. Sammi is a native bee and Stingless Bees are only 4mm long so tiny compared to a European Honey Bee. Australia's native stingless bees are great pollinators and produce a unique type of tangy honey called 'sugarbag'. Each hive can only produce up to one kilogram of honey per year. Sammi and friends are key to new life and, to ensure our children have a future, we need bees so we most definitely love Sammi!
We mentioned earlier we've been working on our purpose. Our purpose is key to being something we stand for and stand behind. It's our guiding light and our values that support our purpose are something we work to every day. This is something we're very passionate about so expect to see us leaning into this more and more.
Our Purpose
We celebrate bub every day and bring joy to parents, people and planet
We help you celebrate bub with the beautiful organic clothes and swaddles we make; they are perfect for gifts for you or a special someone. We help you celebrate bub with milestone cards so you can truly treasure those steps in a baby's journey and share those memories. We celebrate you and bub by sharing your memories with our community.
We strive to bring joy with everything we do, whether that's our products, packaging, communities we work with, our team and culture, factories and partners we work with or the videos and images we share on social media with our thriving community. 
We hope our purpose resonates with you and you love our new look and enjoy seeing it throughout Snuggle Hunny.