Top Baby Names of 2020 Australia
Choosing the perfect name for your baby can be a daunting and difficult task. However, perusing baby name lists and seeing what others are choosing to name their newest addition might offer some inspiration. Join us as we take a look at 'McCrindle Australia's Top Baby Names 2020' to get an insight into the naming preferences of Australian parents.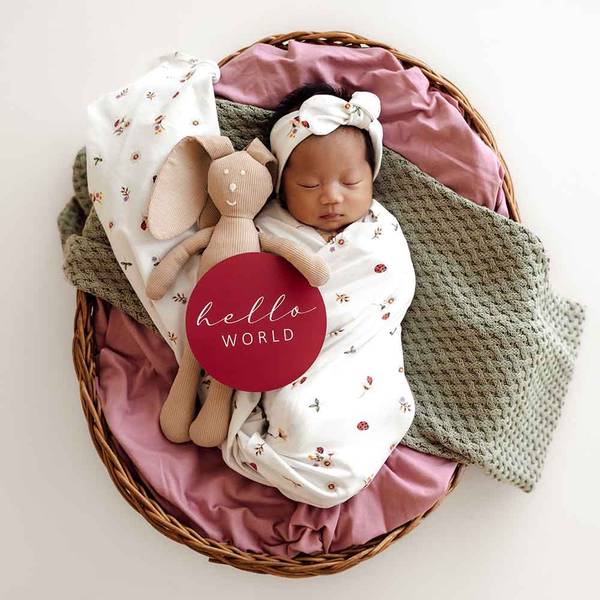 Most Popular
Once again Charlotte and Oliver prove to be the most popular choice and have taken out the top spots for the fifth year running. Last year, there were 1,609 baby girls named Charlotte, while 2,206 baby boys were named Oliver.
Top ten Boys and Girls Names:
Boys
Oliver
Noah
Jack
William
Leo
Lucas
Thomas
Henry
Charlie
James
Girls
Charlotte
Olivia
Amelia
Isla
Mia
Ava
Grace
Willow
Harper
Chloe
Newcomers
Seven new names have entered the top 100 for the boys this year; Ezra, Felix, Marcus, Fletcher, Ari, Aaron and Billy, meaning that Toby, Nathan, Maxwell, Nicholas, Blake, Phoenix and Leonardo are all out.
The girls' welcomed 6 new names; Sadie, Madeline, Riley, Peyton, Lilly and Rosie are in and Adeline, Eliza, Alyssa, Harlow, Hayley and Madeleine have dropped off the list.
The trend-setters
The fastest climber on the list goes to Luna for the 3rd year running. Debuting in 2017 in 83rd place, the name's growing popularity shows it's a hot trending name, jumping 21 spots to 62nd position in 2018, and was ranked 49th in 2019.
Other notable trending names for 2019 are Arthur, jumping to 49th place from 72nd the year before and Millie climbing to 69th place from 99th.
Botanical Names
For the girls, Botanical theme names continue to prove popular for Australian parents, with Willow (8th), Ivy (15th), Lily (22nd), Violet (39th), Poppy (43rd), Daisy (56th), Jasmine (60th), Olive (70th) and Rose (76th) all making the list.
The Short of it
True to the Aussie habit of shortening names, the research shows that shorter versions of a name are proving more popular. Ella (11th) beats Isabella (17th) and Isabelle (40th). For the boys Jack (3rd) is more popular than Jackson (45th) and Archie outranks Archer (27th).
Continuing with this trend, there seems to be a lot of shorting names and adding an 'ie' to the end: William to Billie, Rose to Rosie, Amelia to Millie and Savannah to Sadie.
So whether you decide to go with a tried and tested favourite, or forge a new path with a unique name, choosing your baby's name is one of the most important decisions you'll make as a new parent.  
'The Baby Names Australia Report 2020' by Ashley Fell is used by permission McCrindle Research. The full report can be found here.