Top Baby Names of 2022 Australia
When you are expecting, deciding on a name for your baby is one of the biggest, most exciting and potentially stressful decisions you will make before your little hunny arrives! There are many places to take inspiration from - family, friends, tv shows, movies, or even looking at most popular baby name lists.  In this blog we will look at 'McCrindle's Australia's Top Baby Names 2022' report to give you some inspiration!
Most Popular
For six years Charlotte has been the most popular baby girl name, but this year it has been dethroned by an equally beautiful girls name, Isla. For boys, Oliver has once again (for the ninth year in a row!) proven to be the most popular with 2,263 new baby boys given that name in the past year.
Top ten Girls and Boys Names:
Girls
Boys

Isla
Charlotte
Olivia
Amelia
Ava
Mia
Grace
Willow
Matilda
Ella

Oliver
Noah
Jack
Henry
William
Leo
Charlie
Theodore
Lucas
Thomas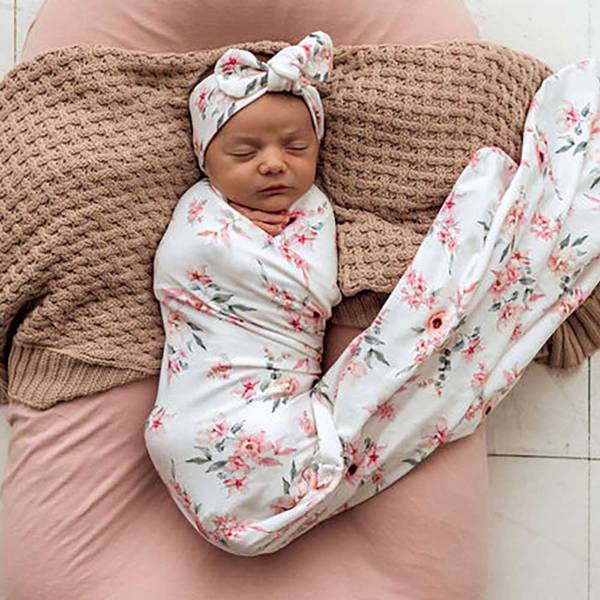 Biggest Rise & Fall
Parents have been pretty consistent in their love of names, with not much movement happening in the Top 100 list. Only six girl names and three boy names have changed since last year.
For girls, Riley, Lyla, Indiana, Nora, Heidi & Zoey enter in the girls Top 100 Baby Names replacing the previously ranked Molly, Sarah, Annabelle, Maddison, Isabel & Clara. Three new arrivals debut in the boys Top 100, Miles, Nicholas & Elias therefore dropping off Lewis, Dylan & Marcus from the list.
The fastest rising girls' names were Harper (11th), Ivy (14th), Audrey (27th), Violet (28th), Florence (33rd), Sofia (39th) & Elsie (44th) have climbed rapidly over several years. As for boys, Theodore (8th), Leo (6th), Hudson (12th), Harvey (26th), Archer (28th), Arlo (30th), Hugo (31st) & Beau (47th) have had a rapid growth in popularity as well.
Some of the names which have plateaued in rank were a mixture of well-worn classics and modern trends that have run their course, include Jasmine, Lara, Summer, Emma, Claire & Connor, Luke, Nicholas, Matthew & Jayden.
Trending
In true Australian fashion, we are also seeing a trend of shortening names and adding an 'ie' on the end: Rose to Rosie, Amelia to Millie, Isabella to Billie, Elizabeth to Ellie and William to Billy. Over recent years, parents have been opting for shorter names as first names, seen with Jack (3rd) outranks Jackson (59th), Leo (6th) outranks Leonardo (93rd), Archie (13th) outranks Archer (28th). This is popular even seen with girls with Ella (10TH) outranks Isabella (15th) and Isabelle (40th).
Nature and botanic-inspired names have continued to grow including Luna, Aurora, Olive, Lily & Ivy whereas for boys, names like Kai, River & Bodhi have grown. New parents are also drawing on places for inspiration, seen with names like Sienna, Georgia, Florence, Eden, Indiana for girls and Hudson, Austin, Jackson & Jordan for boys.
The British royal family has a special place in many Australians' hearts with their influence extending to baby name inspiration. Seen with the most recent royal baby names, including George, Charlotte, Louis, and Archie, remaining high on the list.
What to Choose?
whether you decide to go with a tried and tested favourite, or forge a new path with a unique name, choosing your baby's name is one of the most important and exciting decisions you will make as a new parent. You've got this!
'The Baby Names Australia Report 2022' by Ashley Fell is used by permission McCrindle Research. The full report can be found here.
Looking for futher inspiration? Check out our Tik Tok where we feature lots of names.