Top Baby Product Essentials as Recommended by You
Every parent-to-be worries over what things they will need when their newborn arrives. There are SO many products and gadgets on the market, it is easy to quickly feel overwhelmed and think you need it all. Only to end up with products unopened and unused..
We thought we would help those Mamas out and ask our Snuggle Hunny Community to vote on what products they actually used and what was left to gather dust in the cupboard.
We had an overwhelming response to our polls and hundreds more suggestions of must-have products sent in by our community.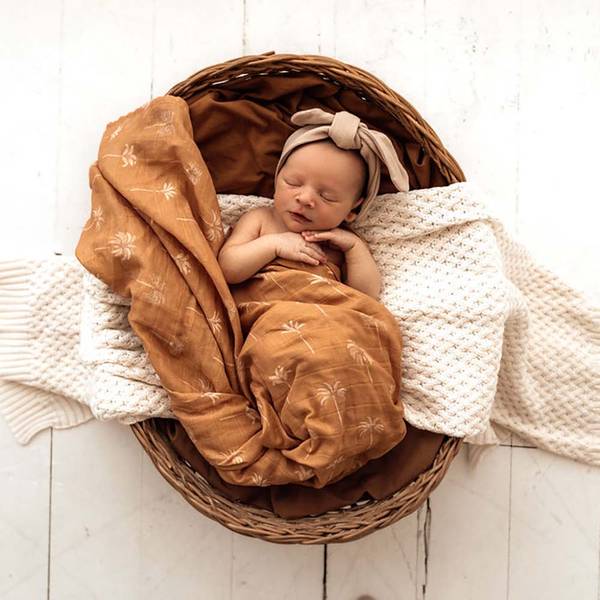 The Results are in…
Over 7000 followers took part in our polls, here are the results:
Muslin Wraps - 79% voted that they used them for everything, while 21% voted they used them for swaddling. These really are such a versatile, multi-use item!  

Baby Monitor - 77% voted for used it every day

Baby Carrier - 62% voted for could not live without one

Breast Pump - 64% voted for living that pump life

Dummies/Pacifiers - 64% voted for them being a lifesaver

Play Gym - 81% voted for baby loving it
Most of our community voted that all these products were must haves for a newborn baby!
We then asked our community to respond with their recommendations for their other essential baby product and these were the top results:
White noise machine - These create a comfortable, womb-like environment that calms anxious infants, encouraging them to stop crying and fall asleep faster. Some Mamas recommended purchasing a unit that is also a red light, which some suggested they found helpful.

Rocker/Swing/Baby Bouncer – A place to set the baby down comfortably and be settled, allowing you to keep your hands free, especially helpful when you have multiple children.

Stretchy Jersey Wraps for swaddling – The best material for swaddling nice and firm so baby can't escape! You can check out our blog on how to swaddle a baby using our jersey wraps here.

Haakaa Milk Catcher (if breastfeeding) – Catches milk from the non-feeding breast during a feed/letdown, so no milk goes to waste! You can then save/freeze the milk for a later bottle feed.

Baby Lounger – A great, portable, place for baby to nap or lounge during the day, while supervised.

Old-school Terry Towelling Cloth Nappies  - To be used as burp cloths, to wipe up vomit etc.

Breastfeeding Pillow - To hold/support while feeding.

Squishy/Foam Playmat - A safe place for tummy and play time.

Onsies/Growsuits with Zips – Much easier to use than press studs, especially for those middle of the night changes! Have you seen our entire organic clothing baby range? Zippered legs to make like easy, our customers tell us they are game changer.h

Steriliser – Used for sterilising bottles, dummies etc. Getting a UV, microwave, or electric one was suggested.

Car capsule and Pram Attachment – So you don't have to get baby in and out of seat when you're in the car.

Comforter - In theory if your little one is attached to a baby comforter, they are more likely to be able to soothe themselves back to sleep independently. (See SIDS advice on the safe age to introduce a comforter.)

Nappy Caddy – Great to hold all the essentials needed for a nappy change all in one place and can easily be moved around the house as needed.

Nipple Shields (if breastfeeding) – Can be used if baby has trouble latching and to give sore/damaged nipples a break.

Wine, coffee and chocolate – No explanation needed!